Technology
designed + built
by Dartmouth
students.
DALI
Digital Applied Learning and Innovation
Where students design & build mobile applications, websites, virtual & augmented reality, digital installations, and more.
We partner with innovators and thought leaders.
"The upperclassmen in DALI have provided invaluable mentorship, from teaching the actual technologies to giving career tips and linking me to previous employers."
— Annie Ke D'19
"I love the creative freedom we are given to work on different projects with amazing individuals!"
— Danny Kim D'18
"As a PM at DALI, you run into challenges that don't really occur in classroom settings."
— Shirley Zhang D'19
Students
Submit your application,
work on real world projects.
Partners
Pitch your project idea,
become a partner.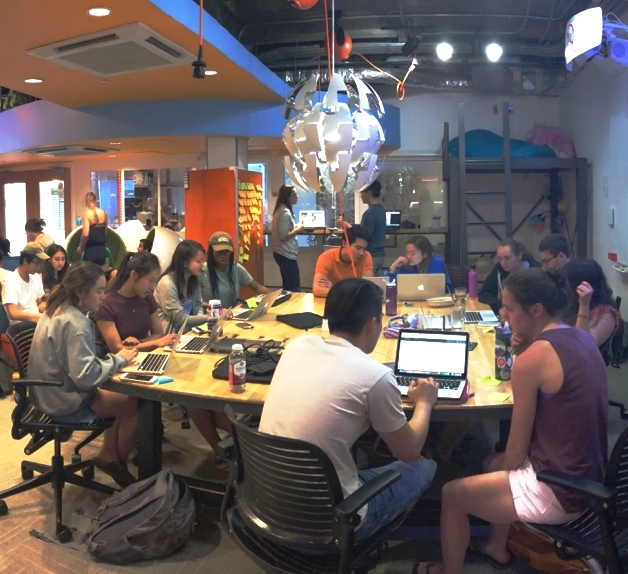 Open lab hours mondays 5-8pm
• Get design or development help.
• Ask questions about the DALI application process.
• Ask if your project is a good fit for DALI.
While walk-ins are welcome, feel free to schedule a time so we know to expect you.
Subscribe to our newsletter.
Demo days, Pitch events, workshops, and more...
Thank you to our sponsors: